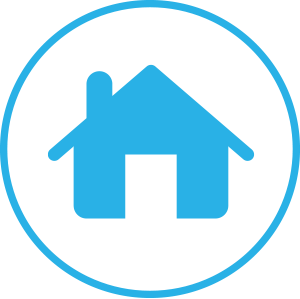 09-16-2010, 12:13 PM
Hard drive crashed
I am a professional accounting troubleshooter. One of the most common service calls I receive has to do with account reconstruction after a hard drive crashed. Many SBE (small business owners) are too busy with sales and marketing, they do not have proper housekeeping procedures such as data backup. Even if they do, it is always done irregularly.
09-17-2010, 12:20 PM
RE: Hard drive crashed
Corrupt data is another problem. If you are using SIMPLY, you must make it a habit to check data integrity at the end of day. Data can get corrupt when there are constant changes back and forth to the linked accounts. I got called in for a project in which the company was running a corrupted version for months. Some investigative work had to be done to keep data consistent and reliable.

This is where an accounting troubleshooter is different from a bookkeeper or an accountant. Bookkeepers can be limited to data entries and accountants usually specialize in tax planning and preparations. An accounting troubleshooter is like a peacemaker, a mediator or repairman.
09-17-2010, 12:28 PM
beancounter
Junior Member


Posts: 18
Joined: Sep 2010
Reputation: 0
RE: Hard drive crashed
My hard drive crashed last year and I had a new HD installed. In about 12 months, the new hard drive crashed again. Luckily, I have been very religious about backing up. In fact, I have several memory sticks, and also an external hard drive.

Anyway, I am curious as to other's experience with their Hard drives. It seems that the new hard drives are short-lived compared to previous ones. I hear that because of the amount of storage compacted in a tiny drive, there is a lot more spinning in gathering or compressing of data, and therefore it is more prone to damage.

Last week, I had a client who supposedly is relying on the father's expertise in computer, and guess what, NO backup, and it took them one full week before they recovered their data from the crashed hard drive. This is after I have told them repeatedly to back up.

Sometimes, I think accounting troubleshooters should insist on inspecting the backups of their clients! but Hey, this is a free country, and you can't be holding their hands constantly, or babysit them?
12-30-2010, 02:26 PM
rachard1583
Junior Member


Posts: 20
Joined: Dec 2010
Reputation: 0
RE: Hard drive crashed
Deciding which type of software to purchase can be complicated and very time consuming. To save yourself stress, it would be best to consult your accountant for recommendations of easy to use accounting software that would fit your needs.
03-17-2011, 08:25 AM
Newbizowner
Junior Member


Posts: 6
Joined: Mar 2011
Reputation: 0
RE: Hard drive crashed
Most people who use computers every day understand how great they are when they work, and how lost we are when they crash. It is still valuable to keep tangible paper copies of everything. I know this sounds simple, but in reality it is the best protector for when your HD crashes. I also agree that backing up your files is important as well. Make it part of your routine daily, and it will be a life saver if something ever happens to your files.
---
Good bookkeeping includes accurate payroll and correctly computing taxes.
11-19-2011, 05:03 AM
RE: Hard drive crashed
Corrupted data is another issue. If you are using it simply, you have to make a habit of checking data integrity, the end of the day. Corruption of data can be linked back and forth when changing the account. I have a project, the company runs a few months damaged version. To do some investigative work to maintain a consistent and reliable data.
01-22-2014, 04:28 PM
Alen123
Junior Member


Posts: 2
Joined: Jan 2014
Reputation: 0
RE: Hard drive crashed
These are in fact wonderful ideas in about posting. You have touched some good points here. Any way keep up wrinting.
---
Baku Swimwear for your beautiful figure.
01-23-2014, 05:00 AM
Madan CA
Member


Posts: 74
Joined: Nov 2013
Reputation: 0
RE: Hard drive crashed
Yes, a good software for small business accounting is the Wave Accounting software.
Regards,
Madan CA
http://www.madanca.com
User(s) browsing this thread: 1 Guest(s)