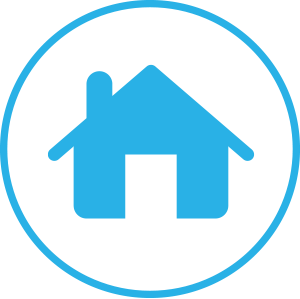 03-24-2012, 08:02 AM
dffloorsanding


Unregistered

RE: Leadership Grants
Is anyone aware of a legitimate location to obtain an SBL - small business loan - or preferably a grant in Ontario. I have been working on this business plan for a "Leadership Grant" which is due April 20, 2012 but after reading these posts I will not be moving forward with this anymore. Any sugeestions would be greatly appreciated!
04-08-2012, 01:52 AM
RE: Leadership Grants
Well I got screwed by Leadership grants too... has anyone ever dealt with anyone other than shelly barnes? I went to their toronto address - no such office exists in the building so I got a friend out west to pay a visit to the address they listed for their Calgary office.... it doesn't exist either. Also, when I first logged on to their site a couple of weeks ago, there were no links posted at the bottom (mission statement, accounting info etc) and yet when I went back to the site just now, it was there.

I also recieved an email from their consulting company... name on it was arlene however, the email was sent to me in the form of a reply (I had never even heard of the consulting company) from shelly barnes email address.

I actually hired a couple of unemployed people to research for my business plan/proposal... I'm glad I was able to give them work but since my business is just starting and Shelly assured me that I would get the grant (of $75 000.00) I used money earmarked for start up costs.. .that money is gone and it's delayed the start of my business by a couple of months.

I feel very foolish not to mention totally discouraged and let down. I am very intelligent and yet I still fell for this.. What an awful thing these guys are doing to people.
04-08-2012, 02:12 AM
RE: Leadership Grants
OMG I just found this:
http://www.jamesweggreview.org/Articles.aspx?ID=1068
the article was no surprise but what was listed at the bottom WAS!!!LEADERSHIP GRANTS ORGANIZATION OF CANADA BOARD OF DIRECTORS: Arlene Greenberg (I got an email from her but she said she was from insights marketing and communications!!) David Mandel and Marc Morgenstern (you might not recognize the name if you aren't a member of ashley madison . com) the general manager is Ethan Roberts... isn't he the guy who claimed ownership when he defended the company against the blogger?
Seriously, they don't give grants... they are nothing more than a front for a profit company. I don't know if I can do anything or not but I am sure as he** going to try!
04-08-2012, 04:36 AM
RE: Leadership Grants
Ethan Roberts is the company manager. Morgenstern owns it.
(09-17-2010 05:40 AM)

creative accountant Wrote: Here is a quote from Ethan Roberts of Leadership Grant which is a reply to Katie Gutierrez Painter's query. You can find his reply on her blog, but for those who are not following the link, it is worth quoting Ethan for this forum.

"The Leadership Grants Organization is a legitimate non-profit (not a registered charity) and we are making a good, proper, legal, and honest go of it.

We make it clear that our organization is predicated on a social enterprise model (http://en.wikipedia.org/wiki/Social_enterprise) which uses market-based activity to generate income that gets allocated to our described cause: (Funding small businesses). The market based activity we employ is comprised of introducing our sponsors to applicants that may need the products or services our sponsors offer, and paying us a fee or contribution for doing so. (There is never an obligation to use our sponsors. We have many sponsors in various industries which of course includes business plan preparation, but more on that below).

Once our revenues satisfy our expenses, 100% of the remainder, if any, is distributed to applicants that meet our criteria for funding. That is what the law and our charter say must happen and that is what's done. We do not guarantee funding to any applicant, nor can we ever be assured that we will generate enough income to pay our expenses and have enough left over to distribute to our applicants. What we do guarantee however is that we will put forth our best efforts to generate revenue, and that 100% of the net proceeds of that revenue will be distributed.

We are a new organization, less than a year old, and like all up-starts, we have our challenges. It is not easy to prevail in this kind of economy with limited resources, no government help, and a business community that has reined in spending. However in spite of that, we have still had limited success and have given out about 50 micro grants. (To our knowledge, we have done more than any other non-government organization)

I think that it is unfair, harsh, and irresponsible to suggest we are a scam when we have not taken a dime from any applicant and have tried our best to make our organization work on behalf of small businesses. We don't pass ourselves off as anything other than that which we are, we never charge any fees to our applicants and we always endeavour to safe-guard all proprietary information.

When we started this organization, we agreed to give ourselves one year to determine if it would continue to be worth the effort. If we can't gain the trust of applicants and sponsors and provide enough meaningful money in grants to make a difference to enough people then we will simply end our efforts. No harm, no foul, and we'd still be grateful for the experience and the wonderful entrepreneurs we got to know along the way.

And if we cannot make a go of it, then fair enough, but at least we tried where no one else dared tread, and for those that we have provided funds to, we hopefully made a difference to them."

What I don't understand is why Darren Morgenstern is listed as the owner of the IP address and Ethan Roberts did not address this query.



---

If you google Ethan Roberts Leadership Grants, you will find several links to forum discussions about the organization. Here is one of them. http://800notes.com/Phone.aspx/1-416-572-7694
07-04-2012, 05:53 AM
RE: Leadership Grants
DO NOT APPLY TO LEADERSHIP GRANTS. THEY REJECT EVERYBODY. I DON'T KNOW WHAT THEY DO WITH YOUR PERSONAL INFORMATION, HOWEVER, IT CANNOT BE GOOD. I HAD EVERYTHING FROM A PROPER, WELL WRITTEN BUSINESS PLAN AND MATCHING FUNDS (WHICH I LATER WAS APPROVED FOR A BANK LOAN) AND THIS IS THE REJECTION I GOT FROM SHELLEY BARNES:

Posted By: Adjudication & Review Panel

We respectfully regret to inform you that we are unable to accommodate your request for a small business grant.

We apologize for any dissatisfaction and invite you to apply again next year.

Yours truly,

The Leadership Grants Organization of Canada



IMPORTANT MESSAGE: Although we are not able to provide feedback to Applicants regarding their Business Plan proposal, please note that priority funding consideration was given to Applicants that were able to demonstrate Matching Funds.

Matching Funds are characterized as "unencumbered, personal, new monies that will be invested into the business by the Applicant". (Shared risk Capital)

Accordingly, the following are not considered Matching Funds: Working capital already on account; monies derived or realized from loans or debt instruments; costs or expenses already paid; physical assets purchased more than 3 months prior; time spent operating or running the business without pay; or, funds used to purchase Real Estate.

If you did not provide proof of matching funds based on the definition provided above, then it is likely that the reason you were not considered for funding was because of the absence of matching funds.


SEEMS EVERYBODY GETS THIS SAME REJECTION. DO NOT APPLY FOR THIS GRANT, ITS FAKE AND I HAVE ACTUALLY CALLED PHONEBUSTERS AND POLICE ABOUT SHELLEY AND THIS WEBSITE AS THEY TAKE YOUR PERSONAL INFORMATION AND I DON'T KNOW WHAT THEY DO WITH IT.

SCAM, SCAM, SCAM.
07-17-2012, 01:30 PM
RE: Leadership Grants
How do you feel about all of us filing complaints to the bbb?
I'm in the process now.
Something needs to be done about this.
My story is long but similar
We owe it to fellow go getters
Heidi
08-29-2012, 09:54 PM
RE: Leadership Grants
Re: Leadership Grants
I followed all the steps, had all the necessary documents and matching funds.... only to find out "REJECTED"!!! Unfortunately, I only found this board after my application and due diligence was sent in.
I have filed a complaint with the BBB.
Henry
10-07-2012, 03:24 AM
RE: Leadership Grants
It's nonsense. Essentially while promoting the idea of grants for small business, they are using this as a front for charging people to create business plans.

At the most, it is fraud. At the least it is unethical.
10-07-2012, 03:25 AM
RE: Leadership Grants
leadership grants my a-s-s. This is a front for someone trying to sell business plan services (and not inexpensively) for grants that don't really exist.
10-24-2012, 05:49 AM
RE: Leadership Grants
User(s) browsing this thread: 1 Guest(s)