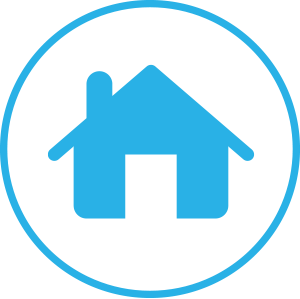 05-01-2013, 06:07 PM
RE: Leadership Grants
Thank you for everyone who share experiences with me. I am reading something from leader garants. And i don't know whether I should apply or not. poor me
07-04-2013, 12:26 AM
Adriel
Junior Member


Posts: 8
Joined: Jul 2013
Reputation: 0
RE: Leadership Grants
Yes dear it is a quite useful idea to get a loan loan. There are mixed experiences abut it. Some sites really provide you a good and complete guideline. this is the assuring quality of good and well working sites.
04-09-2014, 06:08 AM
atario
Junior Member


Posts: 1
Joined: Apr 2014
Reputation: 0
RE: Leadership Grants
Bottom line is: ITS NOT WORTH IT.
First you apply to leadership grant organization, get a reference id, all looks good. The major issue is, their recent grants approved are not up to date, businesses approved are extremely under the radar, runned down business you will definitely have troubles finding. There already is the first sign of a problem. You will then be directed to an advisor who would push you to help you re-write you business plan. DONT.

I am only writing this because I got suckered in. After being down $3600, here's what I realized.

1) It's a business plan scam. They will acquire all your proprietary information and business information. Not worth it.
2) They just take your credit card information over the phone. WTF?
3) They're business advisor webpage, which has essentially only ONE working page - the page that allows you to upload their business plan - is a throwback webpage from the 90's. Poorly maintained, truly purpose built to acquire your business plan.
4) Promises will be broken. At first they offer to write all parts of your business plan, but they will require YOU to provide all the information first. Then what they do is copy and paste generic information into relevant sections of your business plan. Financials were promised to be generated for you, but again, they will not give you anything unless you have something to start with. Then they just copy and paste what you got into their business plan template.
5) These business advisors, who are supposedly operating as separate entities from Leadership Grant Organization, will the push you to submit your business plan back to LGO or even submit it for you. WTF?

In conclusion, don't be a dimwit like me. DONT EVEN BOTHER WITH LGO. I've gone down a different path and none of these organization will take a single penny from you, and will even offer you free mentorship:

- CYBF
- Small business BC (if you're in BC)
- fundica
- Check other legit government backed funding opportunities - IRAP, SR&ED, Career Focus, etc.

Don't try to live this fantasy of getting free money from LGO - it won't happen.
02-23-2015, 10:27 AM
coreychase
Junior Member


Posts: 1
Joined: Feb 2015
Reputation: 0
RE: Leadership Grants
I am currently making a submission to their grant and am considering just abandoning the effort with these clowns. A class action lawsuit against the owner of Ashley Madison seems a little more lucrative than a grant for a measly 100k.
03-18-2015, 02:49 AM
Gwetin
Junior Member


Posts: 1
Joined: Mar 2015
Reputation: 0
RE: Leadership Grants
Leadership Grants
Although it looks like everything is business centered on their website, it's far from what I expected. This is my second time I've registered with the Leadership Grant people. The first time I didn't have a business plan. It took me a year but with a lot of research I got it done! I was ecstatic, and reapplied for the grant.
I wanted my business plan to look good, so I employed Insights Marketing whom were referred by Shelly. My being naive went ahead had a review and paid for it. When I went to hire Insights Marketing I discovered my business plan needs to be totally revamped they said.
His name was Art, he said for a price of $2950.00 we can overhaul your business plan. I could hardly swallow! What! I won't drag you through details of what I said then he says there is a discount - the $250 I paid for the review, and an additional $350 would bring the original price of $3,900 to $3,300!
I have spent the last week looking for an honest business plan writer, I did find a guy in Ontario who gave me this link to this forum. He's down to earth, and I'm no longer submitting to the Leadership Grant people because its a SCAM!! Beware, I shouldn't of thought something or anything was free
I've learned a great lesson.
If you need an honest bp writer you can email me gwetin@yahoo.ca
I didn't want to put his name here because I'm not selling his service, he's saved me from spending $4000 on what? I'm putting this towards my business and the heck with the rest. I'll get my bp done and look to the future in my business.
Hope this answer helps all of those who think this organization is legit.
07-09-2015, 04:04 AM
durriya
Junior Member


Posts: 1
Joined: Jul 2015
Reputation: 0
RE: Leadership Grants
(12-25-2010 03:02 AM)

Nirvana55 Wrote: I would say that Leadershipgrant is 100% a scam! Since I have received and applied for some community and provincial grants, I know that the sponsors who donate the money to these organizations are advertised all over the website; you can see their logos everywhere as donors.
When I browsed Leadershipgrant.com website, I wasn't able to find the name or any kind of informations about the sponsors! This made me doubt right away.

I called the agent that was assigned to my application, and I asked her to tell me who are the sponsors and the donors. Shelly (name of the agent) said: "They are private corporations whose information is confidential". I said: "How would this be possible? They are corporates and they don't want to be advertised as the sponsors? This doesn't make any sense". She said: "yes, they don't want anyone to know their informations, it's confidential!"

It is totally impossible for corporations to want to donate big amounts of money and not want to be recognized anywhere!

So, basically what they do is that they want you to fill out their applications and once you do that, they encourage you to use their Business Plan writing services. That's where you lose money. You pay thousands of dollars, and then you submit your BP and then they say that they were not able to accept your project. It's quite smart, eh? But if you don't pay for their BP writing service, then the only thing that you will be losing is your time and your business concept.

I am still receiving emails from Shelley. She keeps encouraging me to use their BP writing service!
Thank you so much! your post is very helpful as I recently register for this grant and the same person emailed me as my file assigned officer.
User(s) browsing this thread: 1 Guest(s)