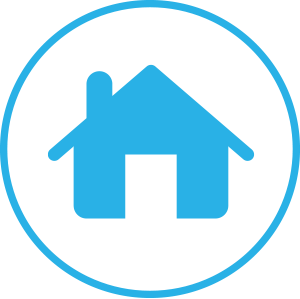 Our Client is hiring an Integration/Separation Senior Manager/Director - M&A Strategy
12-07-2015, 09:03 PM
GammaB
Junior Member


Posts: 5
Joined: Nov 2014
Reputation: 0
Our Client is hiring an Integration/Separation Senior Manager/Director - M&A Strategy
About Our Client
Our client's team has worked on the largest national as well as international, cross border financial services separations, integrations and restructurings in recent years and as part of a world class Global Centre of Excellence capability they have experience from more than 500 transactions. They already have a team in Toronto as well as elsewhere in the USA, UK, mainland Europe and Asia who service this field however due to business demand are now looking to hire a leader to develop their Western Canadian operations. This position could be based in either Calgary or Vancouver and relocation support (including work permits) will be provided for candidates if required.
Job Description
This is a high profile position and with the opportunity of building a new business unit comes the opportunity for rapid progression through the business. They are looking for skilled professionals with a background in either the Integration / Separation, Operations, Merger and Acquisitions, Strategic Transformation / 'Special Projects' and Corporate Development. This role works with clients at different stages of the transaction lifecycle aiming to help ensuring that deal objectives and value targets are met in a timely manner, with minimal disruption to business. As a minimum you must have experience, either as a consultant or line management on a number of integrations or separations. The successful candidate will be responsible for: - Leading and managing integration/separation projects for our clients - Interacting and communicating effectively with senior client executives - Developing market opportunities and client relationships - Recruiting, mentoring and developing a team - Leading and supporting client proposal and marketing activities
The Successful Applicant
To be considered you must have the following experience:
• Several years professional experience, ideally with at least three years gained specifically in integrations and/or separations or equivalent role
• M&A experience
• Project and change management experience
• MBA, CPA/ACA, CFA or equivalent qualification Skills
• Exceptional interpersonal skills
• Strong written and oral communication skills
• Solid business acumen, including financial literacy
• Effective organizational skills Attributes
• Thrives working in a dynamic, fast paced environment
• Ability to quickly build effective working relationships
• Comfortable working independently with minimal supervision
• Creative problem-solver
• High degree of personal and profession integrity
• Willingness and ability to travel nationally / internationally as required
What's on Offer
In addition to a competitive salary designed to attract the best, bonus, benefits and full relocation support will be provided. Given this is a new business line being launched there are excellent career opportunities available through to Partner level in the medium term.
Apply for this job
Click the Apply or LinkedIn button below or contact Matthew O'Donnell quoting job reference 2790881
Apply:
https://express.candarine.com/campaign/u...23eb490a92
User(s) browsing this thread: 1 Guest(s)